Maybe you look at your social media feed during spring and summer and think, "Oooohh, I love that skirt," "Perfect sandals," and "I look so cute in that tank top," and then in fall and winter, you scroll through your photos and think, "Why does someone dressed as Mrs. Potato head have the exact same coat as me? Oh wait…that's me. That lumpy, bumpy Mrs. Potato head impersonator is me." You knew you were pear shaped, but you didn't know you looked like that. Now, you need to quickly spread the word that your social media accounts have been hacked and delete all of those photos. There are less drastic measures you can take. Yes you can't do anything about your past photos, but going forward, you can raise your style profile during the colder months of the year.
If you want to avoid repeated trips to the emergency room for frostbite and hypothermia, you are going to need to wear a coat outside. If you have a lot of curves, are in possession of wide child-bearing hips, and have buns that would even make Sir Mix-A-Lot do a double take, then bundling up for the cold weather is even more challenging. If you don't choose wisely, you'll look like you have more saddle bags than the cowboys and their horses combined in The Magnificent Seven.
There are two strategies for you. Let's call them bisect and belt. The bisect strategy involves bisecting the vertical line your body's silhouette. Without having to strain your brain and think back to high school geometry class, this just means that you wear your coat open. The edge of the coat where it opens creates a vertical line down your thigh and essentially provides the illusion of appearing slimmer. Neat trick, right? When you're getting ready to walk into a room or take picture, just unbutton or unzip your coat and you'll appear more proportional, taller, and slimmer.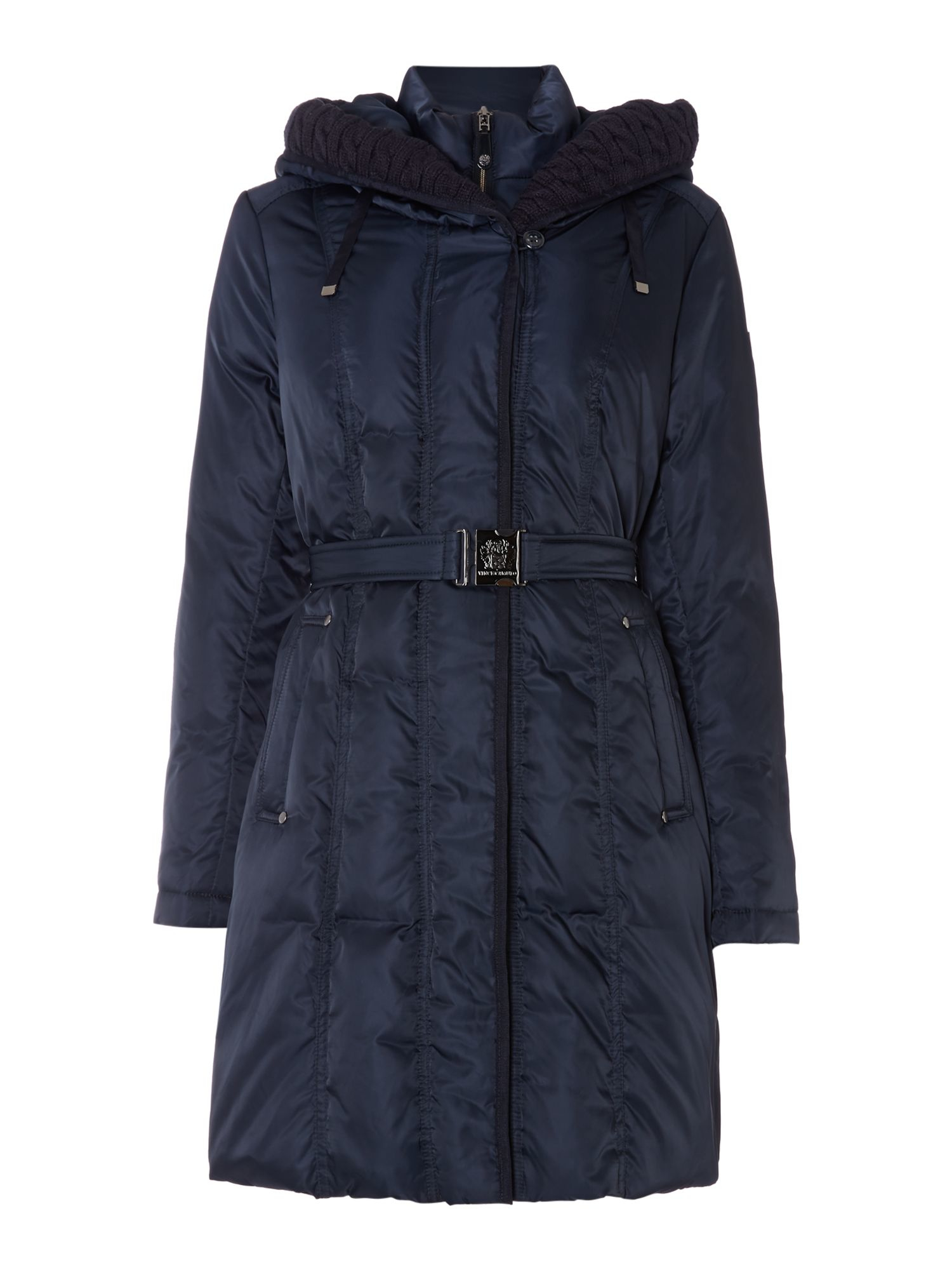 The second strategy is a belt. Get a coat that has a belt. Why? Well, it draws the eye upward toward your belted waist, and the rest of the coat will lightly float and lie on your hips. A belt is essentially performing the same function as an A-line skirt or dress, which we know are complete God-sends to pear-shaped women everywhere. So all you need to accomplish that is a coat that includes a belt, and viola! You have created an A-line silhouette.
So this winter, when you are bundling up to stay warm, don't forget to bisect and belt to raise your style profile unless you want to be prepared to blame and shame. How dare the Chinese government hack your social media accounts…again!